27.08.2019 - Welcome to the team, DragonsAfterDark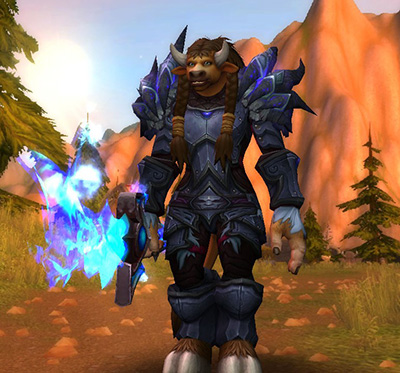 I have some great news to share, and no, it's not WoW Classic related, sorry. It is, however, related to someone you have stumbled upon almost guaranteed if you've been using Xu-Fu to look up strategies in the last few months. So pretty much everyone who will read this. I am talking about DragonsAfterDark!

She is one of the most active pet battlers here on the page and so far has uploaded more than 700 strategies, many of which are the top picks and most favourited for their specific fight.
If you want to see more from her besides strategies, head over to her Twitch channel where you might see some live battles going on. With that amount of experience and knowledge, it is probably not surprising that she's now joining the ranks of Strategy Curators here on Xu-Fu!

Congrats and thank you so much for the invaluable help you are providing us fellow pet battlers :-)
27.06.2019 - Patch 8.2 and Pet Update Issues


The patch is live and with it the usual suspects - API problems ^^
Importing or updating your pet collection from the armory currently returns zero pets. This is an issue on Blizzards side and we'll need to wait until it's been addressed.
In the meanwhile, it's the perfect opportunity to build some better error messages in so you know what's going on when trying to update your collection :-)
03.05.2019 - New Guides!


In the last weeks, Xu-Fu got a lot of additional help, both from veteran Xu-Fu collaborators and new people. Most of the work has been put into guides and they are definitely worth a shout-out here.
One by one, the page now hosts:

Pet Powerleveling Guide
Written by Nyari and translated by Shenk, this guide explains in detail where and how to level up your pets in the most efficient ways possible, from Super-Squirt days all the way to great farming spots for wild pet battles.

Most used PvE Pets
Another addition by Nyari, a Tier list of pets depending on how often they are used in PvE strategies (against tamers or pet challenges). While not strictly necessary, the top spots on this list make a great shopping list for new battlers to be able and beat many different fights very quickly.

New PvP guide
The PvP section also got a lot of love by Shenk and Rosqo.
In this article, you will find detailed information about the most common team setups and strategies, as well as concrete team suggestions. This new article also allows you to add your own PvP teams if you like :-)

TD and Rematch Guides
We already had a guide on how TD scripts work and how to write them, written by Wazzak and Celellach.
Nyari and Shenk now followed up on this with a guide on how to use Rematch + TD Scripts.
And on the matter of TD Scripts, if you feel like trying your hands on writing them but feel stuck or just have a question, jump onto our Discord and we're happy to help! It's not too difficult and you don't need any programming knowledge to understand how it works and put your own scripts together :-)

Big thanks to the authors for their work on these articles!
01.04.2019 - Legendary A.P.E.X.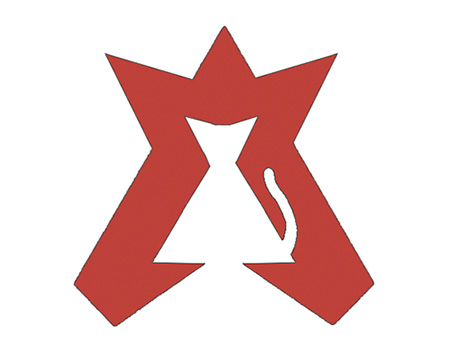 The recent maintenance paved the way for some big changes on Xu-Fu's Pet Guides. If you joined us on Discord, you will have seen the beginnings of it already. Now it's time to unveil the big news: Xu-Fu is going to transform from a page dedicated solely to providing the best strategies, to becoming the best pet trading platform on this planet!

We are going to introduce tools for you to compare collections, find compatible trading partners, offer up pets for others and to look for people who could give you a specific pet you might still be missing.
But we are not stopping there! We are already partnering up with other games to promote cross-trading, and once our user base is broad enough, ultimately offer the very same services for your beloved real life pets! Just imagine being able to trade your collection of Iron Starlettes for a cute puppy, with only a few clicks!

It truly is an exciting time, and to make all of this more obvious to each visitor, we are going to do a full rebrand.
Even though Xu-Fu lasted us a long time as a mascot, from this day onward, we will embrace the new direction with a title and logo:

All Pets, Excel and Xchange
Or in short: A.P.E.X.

What can I say, it will be truly Legendary!
29.03.2019 - The Pet Moocher


Activity has picked up on Xu-Fu and I'm really excited to introduce you to the latest addition in pet collection tools: The Pet Moocher! Not an April fools joke, it's a real thing!
Ever wanted to compare your collection to someone else for any duplicate, cageable pets you can trade between each other? Or maybe just be selfish and see which ones you could mooch from someone else? That doesn't have to be a tedious task with lists and formulas, enter the Pet Moocher!

Sounds like a bad commercial, I know, but it is pretty sweet! So, how does it work? It's not a tool here on the page but over at Xu-Fu's Discord channel. Once you're in (you need a Discord account for that, but that's free as well), just head over to the channel trade-eu or trade-us and read the instructions. It's super easy to use, you just enter your own character name + realm and those of another player, and within seconds the Pet Moocher will tell you something like this:

Yuvilee has 2 tradeable Pets, that Aranesh does not own:
Bananas, Thistleleaf Adventurer

Neat! Give it a try, and please join me in thanking Shepard for creating this awesome tool :-)